Kabir in wandering thoughts entered inside the flat and sees Pooja weeping in tears. He rushed near her
Kabir : Pooja , please don't cry, Whatever happened from me at the party
Pooja : No Kabir. You have mistaken , these tears are not for what you have done , but for thinking myself what I am doing . Once I felt in love and there I faced a biggest shock from Shaan and now I converted myself as an angry, vibrant girl for relieving from pain. After sharing our stories with each other everything was going well until we were friends. But the moment after you kissing me I realized perhaps something is between us which made us to lost ourselves at that moment . What it is exactly I don't know but one thing I want to say , I feels very much fear to fall in love Kabir. Indumathi aunty told me to realize the relationship which we both have and when you throw the sindoor from my hand I understand that now nothing is left , neither friendship, nor enemity and  we are just two persons only. Why we feels these much hesistant to talk with each other, Kabir ? The way you behaved me today morning has hurt my heart literally. Does that mean I am nothing to you, Kabir ? Kabir if you can't stand as friend to me at least keep fighting with me like earlier you used to do. But I know now you can't do it. What we should do ? Kabir , What we should do ?
Kabir : I am sorry for whatever I did to you I feels much pain seeing you crying like these , so please don't cry, Pooja.
Kabir wipes her tears
Pooja : Why you feels pain when you see my tears ? That means your heart certainly feels for me, Kabir ?
Kabir : Perhaps you are right and  this is a feeling of heart , just a feeling . Rather than I don't want to give you fear as you said you feel much fear to fall in love, So please don't expect anything from me. 
Kabir turns his face from her
Pooja : Thanks for clarifying what's exactly our relationship is , Kabir. Thanks a lot
Kabir : Pooja woh
Pooja : No Kabir, no need of any explanations, You was brutally honest Kabir and I liked it. I really liked it.
Pooja burst out tears and went inside the room , Kabir feels sad for her.
https://www.youtube.com/watch?v=t3WIqkZTTpI
Tu jaane naa …plays….
Next day ( At Office )
Boss ; Where is your husband ?
Pooja : Ji
Boss : I asked where is Kabir ?
Pooja : Sir he has given a letter and said that I should give it to you.
Boss : Let me see, What rubbish ? Why he is leaving job and joining another company ? What he think of himself ? He shouldn't informed me prior and without a notice period how can he just leave ? I won't accept this resignation letter. You just call him and tell him to come here
Pooja : Sir , It will be better If you yourself call him.
Boss : Why ?
Pooja : Sir there are some personal issues and I can't reveal it to you.
Boss ; Okay, Fine. I will call him.Pooja you may go to your cabin.
Pooja : Ji
AT HOSPITAL
Puchki's Mom: Beta kuch bataana thaa tumhein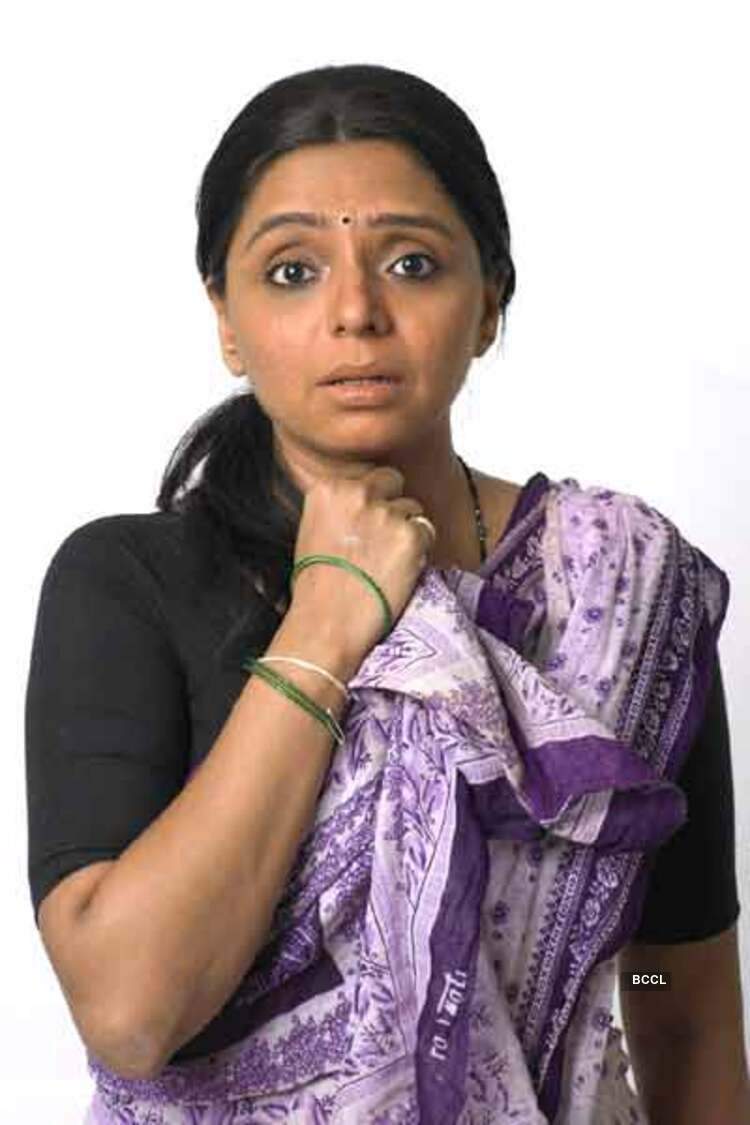 Shaan : Aunty, you became alright just few days back only, why you stressed yourself by coming here .
Mom : I know my daughter's condition Beta, I know the truth. But trust me I won't tell this to her. Before two months I lost my eye sight due to thundering. Puchki was strugglig much hard to earn money for my eye surgery so that I could get eye sight. But now I feels why I got eyes back .
Shaan : Why? Aunty
Mom : Beta I can't see my daughter struggling and paining any more. Whole life she faced so much rejections, abusive words and much more because of my condition.
Shaan : Aunty, your husband ditched you and didn't think about your daughter. He is a cruel man and his chapter is closed for ever. Sad that our society is so hypocrite and it still demands status rather than skill. But trust me Puchki certainly achieve better heights.
Mom ; Her days are counted and I know it very well, Beta. She can't live long . As her mother I am asking you something, please don't deny it beta
Shaan : Ji
Mom : Beta please marry my daughter Puchki. I know you both are childhood friends and I want this bonding forever at your lives. My Puchki should get happiness at each and every moment and only you can do it beta. Please fill sindoor at her forehead and give her an identity, please beta
Shaan : Aunty, I don't know whether you knows it or not, Puchki already
Mom : Kabir, hey naa ? I know him , he is good but he can't refuse his parents wish and I won't blame him for that. For Puchki Kabir is dead , but I know Kabir is alive and he is married also.
Shaan ; You know all the truth ? Then what happened at that accident ? Puchki told me that at that accident blood was coming from her nose and Kabir got worried. Their car got hit , What happened later ?
Mom : Both of them were bought into hospital. Kabir's dadi was also there . I can never forget that day.
A flash back is shown
Dadi : Suvarna , enough is enough. Now I can't bear it any more. Because of your daughter my grandson's life was in threat today. My son undewent cardiac attack a month back and I am very much worried for him. He wants to see Kabir getting married to a girl belonging from a reputed family and we have fixed it with Naveen Sharmaji's daughter Pooja Sharma . I am not against of love, but my grandson has selected the wrong person for love and I can't tolerate it. Don't think that I am a selfish woman but I am begging you before please take your daughter away from my son. Please leave this city with your daughter and go somewhere else. Please Suvarna.
Suvarna : Maaji please don't say like these. We are not rich people like you but my daughter is talented and she will soon get a job.
Dadi : What's her identity  ? Where is her dad ? Can you tell the answer ? Ignoring the money or status even if I agree for it also your daughter need to face so many relatives, she needs to attend family functions and if any one will ask about her dad what will she do ? Please end it here itself, Kabir is mad and I can't stop him. The only way to convince him is that he should believe Puchki is not alive. And Puchki also should believe Kabir is no more. I am doing it for the sake of my son also who is excited for the wedding of Kabir and Pooja and if he get to know that Kabir will not marry Pooja then everything will be out of control. His heart is weak.
Mean while on another stretcher I saw Kabir's dad who faced a cardiac arrest after getting to know about the news of Kabir's accident. He doesn't know about his son's love interest and Kabir never revealed it to him because of his dad's ill health . He revealed this to Puchki, me, his dadi and his mom only.
Dadi : His heart is struggling hard and you knows it Suvarna because your daughter is also going through similar situation, hey naa ?
Suvarna : Please, don't say it.
Dadi : Then you have to do one thing.
As soon as Puchki gained consciousness I went inside and looked her.
Puchki : Maa, Where is Kabir ?
Suvarna : He is no more , Beti.
With trembling hands I handover Kabir's blood stained clothes to Puchki
Puchki screamed : No, Maa you are lying naa, Kabir can't leave me .
Suvarna : Beti this is true, Kabir has dead, doctors tried their best , but Kabir didn't survived long.
Puchki : I want to see him where is he ?
Suvarna : I told you that he is dead.
Puchki : Until and unless I won't see Kabir before my eyes I will never believe it.
Suvarna shows a video in her phone
Suvarna : Look at this
A news was going on, Famous industrialist Raj Mittal's son Kabir Mittal passed away in a car accident.
Puchki : I won't believe in any fake news, Kabir, where is my Kabir ?
Puchki was finding hard to breathe , I scared very much. Few more days she was admitted in hospital and some how I managed her to take her from there. We went to Kabir's home and I informed dadi prior our arrival. She put a garland at Kabir's photo and hanged it on the wall. Puchki witnessed it with a shock.  I was trying to convince Puchki to go from that place. But it happened only when I lost my eye sight. I myself is responsible for losing my eye sight as when the heavy rain and thundering was going on I went oustide and before the thunder I opened my eyes and it affected adversely at my eyes. For my treatement  and my request Puchki decided to left the place. At my instance she sold the house to some one and now her aim was to remove my blindness only. In between these happenings you was staying away from your beloved ones as part of your business and when you came back our condition was like these only, Shaan.
Shaan : And what happened to Kabir ? Did he never enquired about Puchki ?
Suvarna : While selling the house to a dealer I said one of the worker to make a head stone at the backyard so that Kabir should believe in real sense Puchki is dead. And Kabir might have been enquired and when he find the headstone may be he would have decided to obey his dad's word of marrying another girl. Now my prayers are to see my daughter happily in rest of her life. My eyes got sight back and now I want to see her marriage. She will live much good with you Shaan. Please hold her hand, Please.
After hearing truth Shaan felt much shocked. He walks away.
He thinks about Puchki and also thinks about Kabir and Pooja.
Shaan : What god has written in our fates, I don't know . Pooja was happier with Kabir as far as I saw them dancing happily. But how can I marry Puchki ? She is my friend only and she should know truth. But what will happen if she gets to know truth about Kabir and Pooja marriage ?
On the other hand Pooja was in a shopping mall. She sees the girl whom she saw with Shaan sharing bed . Pooja goes behind her .
She finds her with a guy.
Girl : Money is all set, now we can go anywhere
Boy : My darling, I am so sorry because of me you have to slept with that man in bed.
Girl ; Doesn't matter, he doesn't even touched me, as usual I mixed the the chemical in drinks and when he felt sleepy I removed his clothes and then what when he wake up I screamed , he offered me money.
Boy : My darling is so cunning
Girl : I got a big shock only once that was with a business guy , he was strong person and he was refusing to have drinks. Then I bought coffee and he drank it. Then his girl friend also came there and created a scene. Between all these I didn't get money and I need to go away through the back door.
Pooja : That means they are talking about Shaan and me only. Because Shaan never likes any types of drinks, he drinks coffee and mineral water only. And I blamed Shaan for breaking my trust ? How can I be so foolish ?